The Kentucky Coal Miner
Regular price
$16.00
Save Liquid error (product-template line 137): -Infinity%
---
Grey Longhairs Headwrap
Keep soot and grime off your forehead and locks with this charcoal grey headwrap.
(1) performance headband
One size fits most
Made in USA
Spandex/nylon blend gently wraps the skull and locks with four-way soft stretch
Wicking, breathable material keeps you cool and dry, even in strenuous hairwhipping
Reinforced foldover double-stitched edges reduce slipping
Lasting color won't fade, machine-washable and super durable
Multi-functional with adjustable height and diversity of wearing styles
Cut and sewn in Southern California to custom Longhairs specifications
Woven Longhairs tag official AF
(1) performance headband

One size fits most

Circumference: 20.5"

Front height: variable 4" to 5"

Rear height: variable 1.5" to 2"

Made in USA
4.8
4.8 star rating
28 Reviews, 1 Q&As
Thank you for posting a review!
We value your input. Share your review so everyone else can enjoy it too.
Thank you for posting a review!
Your review was sent successfully and is now waiting for our staff to publish it.
Thank you for posting a question!
Please click on the link in the confirmation email we just sent you to submit your question.

Your question will appear on the site once someone answers it.
Hair
Material
Guys
Work
Head
Brand
Headband
Headwraps
Ties
Hair Ties
5 star rating

4 star rating

3 star rating

2 star rating

1 star rating
Contain The Mane!
Review by Pj H. on 29 Apr 2018
I am in the construction biz so I purchased these headwraps to contain the massive frizz from hours of sweat, wind, rain and sun! Works awesome and does exactly what I wanted. Also, it looks so stylish and feels comfortable. I pretty much where them on the daily!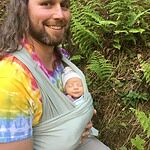 On The Kentucky Coal Miner
Headwraps
Review by Jacob D. on 17 Apr 2018
These headwraps are unbelievably comfortable. I wear mine at the gym and it definitely does give you 10 times the pump. AWESOME PRODUCT!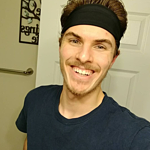 On The Kentucky Coal Miner
A Man Size Band
Review by Ronald B. on 13 Oct 2019
Although I have zero career aspirations to be a coal miner or live in Kentucky, I'm a big Loretta Lynn fan. I can head bang to favorites like "You're Not Woman Enough To Take My Man" and "Fist City" and my hair stays securely in place. I've even discovered I can wear these headbands backwards for extra mane containment. Highly recommend. Do some Kentucky Flat Foot dancin' and rock on!
On The Kentucky Coal Miner
Awesome headband!
Review by Bryan L. on 7 Oct 2019
Awesome fit and comfortable to wear. Helping me through the awkward stage. Thanks
On The Kentucky Coal Miner
Great material
Review by Renee G. on 21 Mar 2019
Super nice athletic material that holds well and actually does wick the moisture away
On The Kentucky Coal Miner
Best hair ties EVER!!!!!
Review by Michele H. on 20 Dec 2018
My son absolutely loves these. He struggles with thick long hair and regular ponytail holders break his hair off.

Great job guys!!!!
On The Kentucky Coal Miner
Great ties for cool guys
Review by Cody R. on 17 Dec 2018
I am totally pleased with my ties and headwrap. Definitely going to be coming back for more.
On The Kentucky Coal Miner
Q: can you send to mexico?

Was this answer helpful?
0
0