---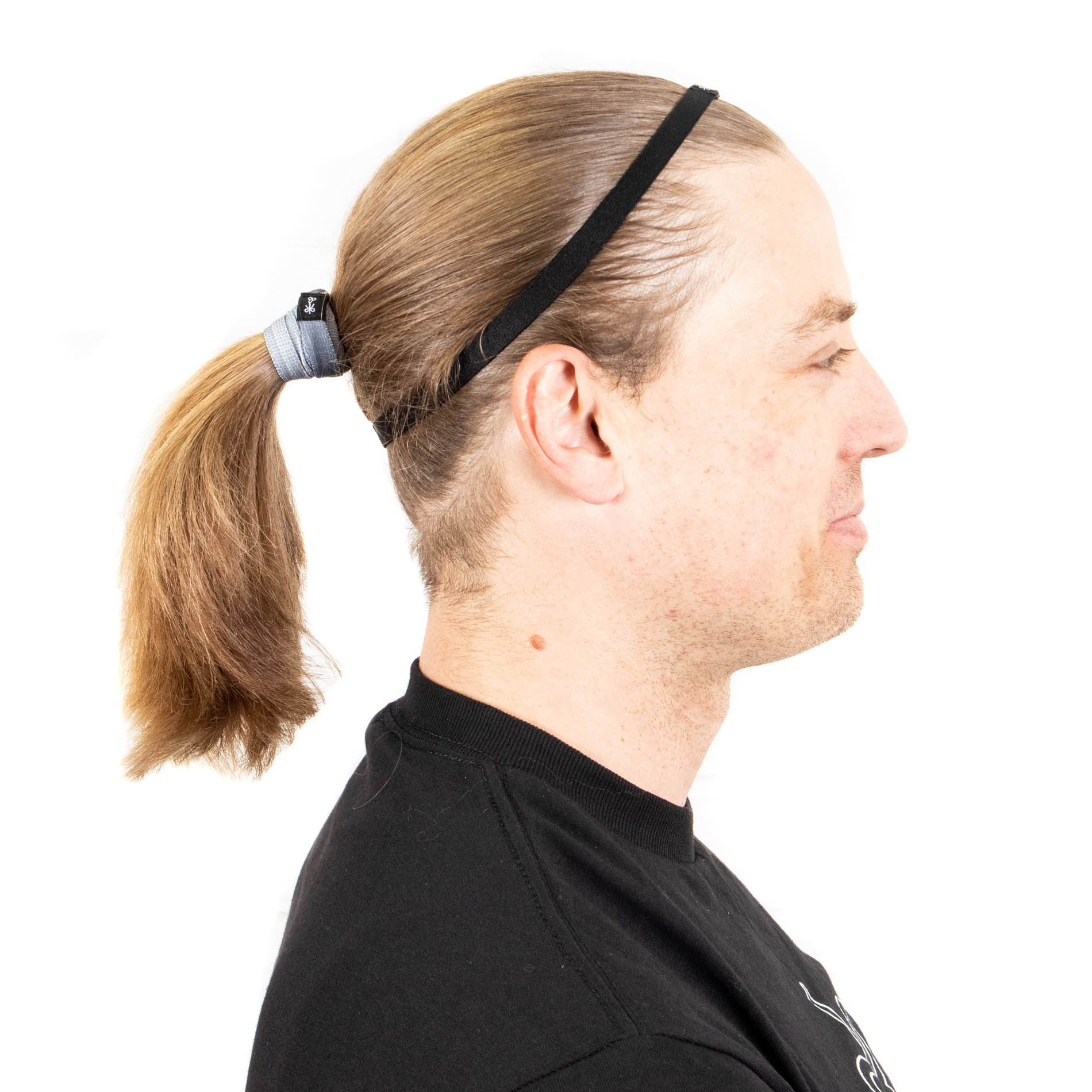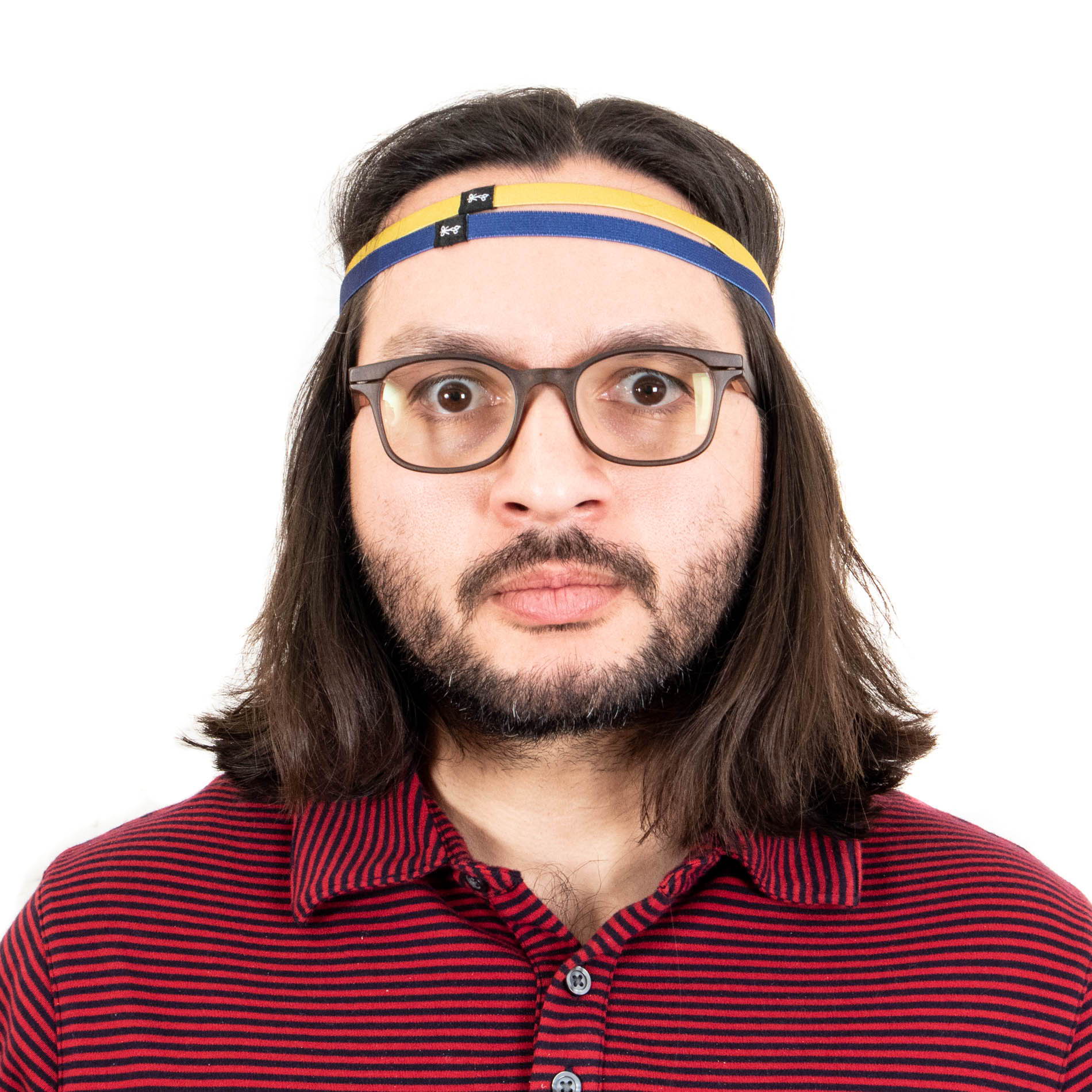 ---
Our thin headbands or "soccer style" headbands are made from the same soft elastic blend as our world famous Hair Ties For Guys.
These versatile thin headbands can be worn in pairs or in combination with other accessories including thick headbands or even headwraps.
Overcome obnoxious flyaways.

Great for light activity or just to add style.

Equally effective as

XL hair ties

.
---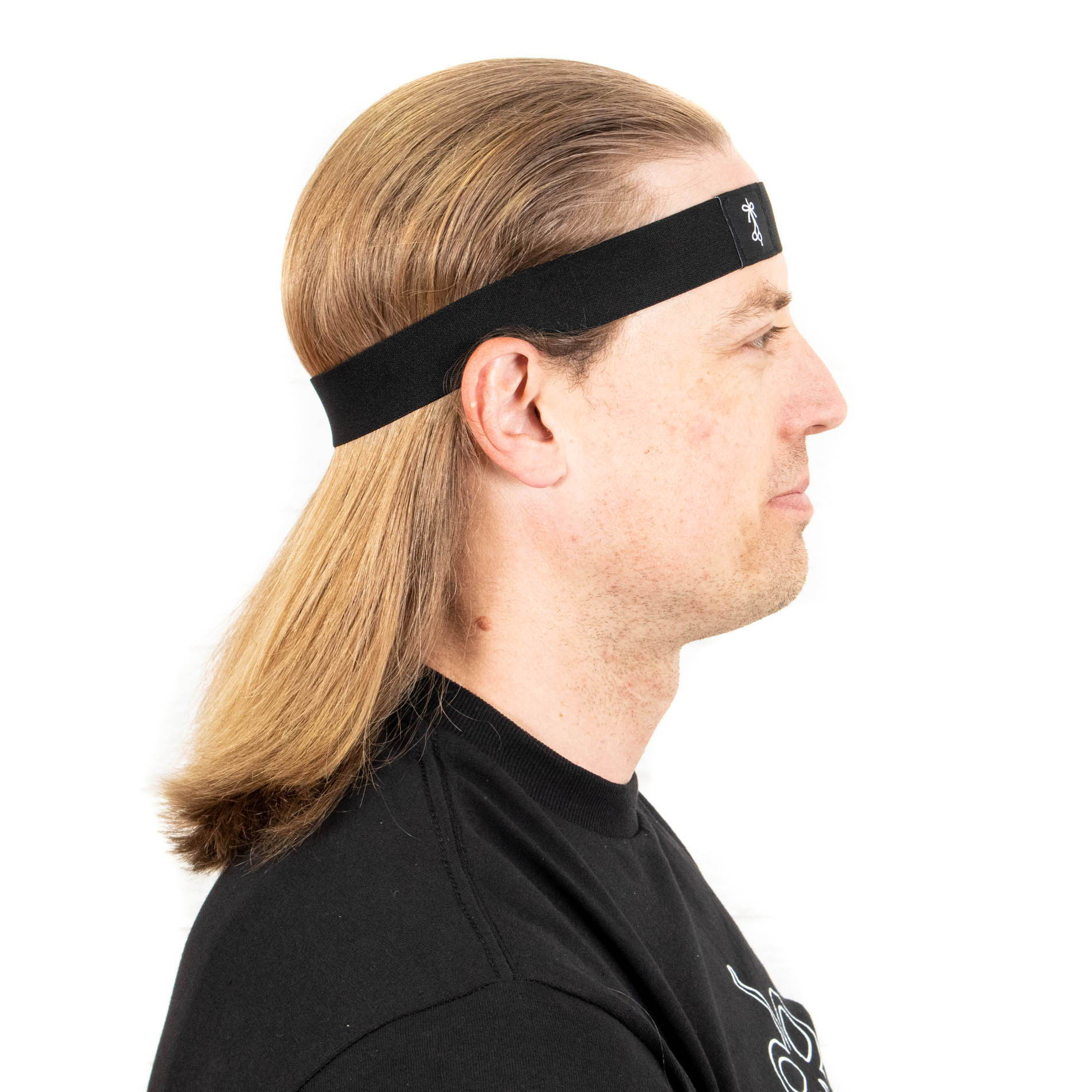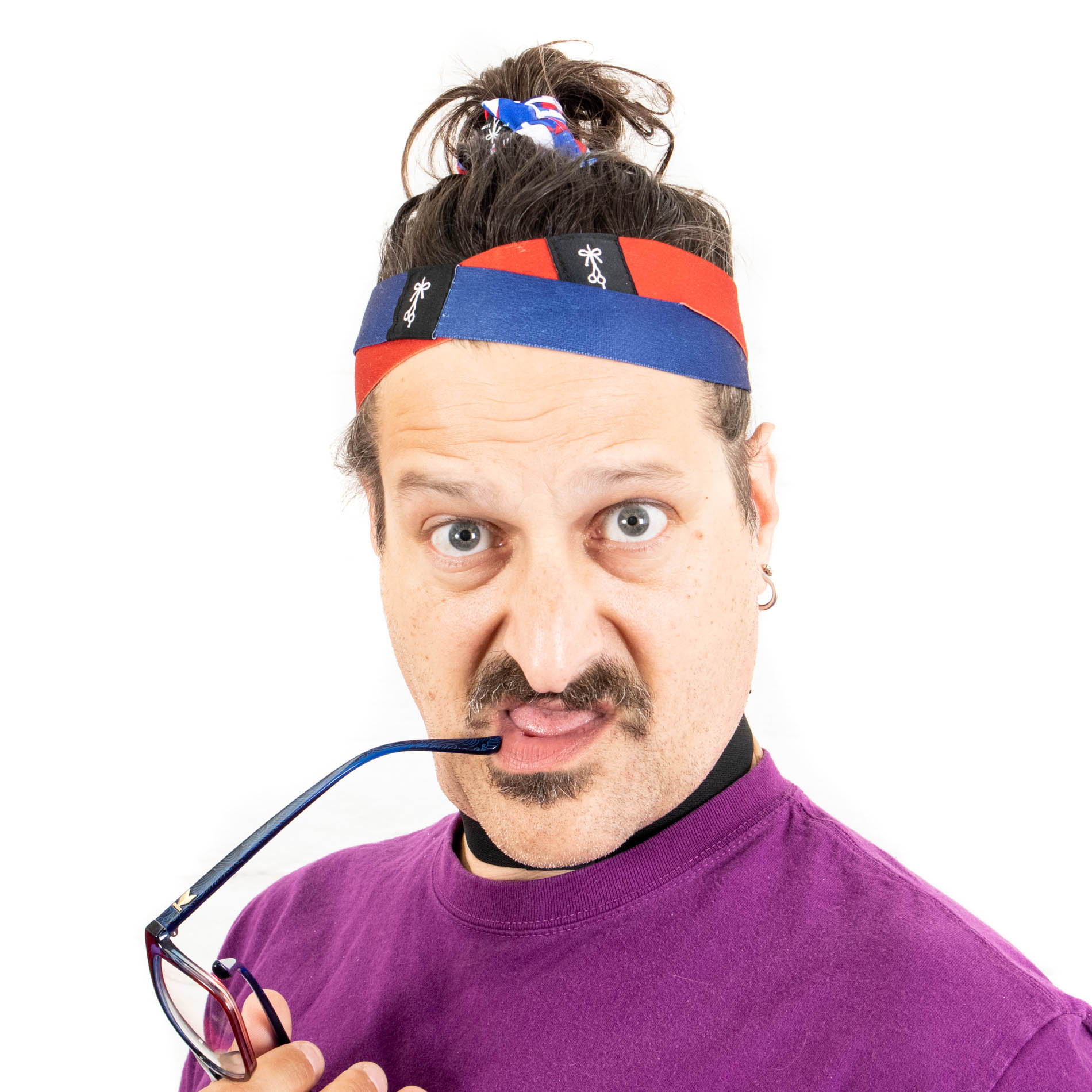 ---
Our thick headbands are also made from the same material as Hair Ties For Guys, but with a beefier design for more secure coverage.
No-slip elastic provides the perfect stretch to hold your hair snugly with a no-break, double-stitched seam and reinforced logo sleeve.
Comfortably contain meddlesome stragglers.

Strong enough for strenuous hairwhipping.

Great for driving the lane.
---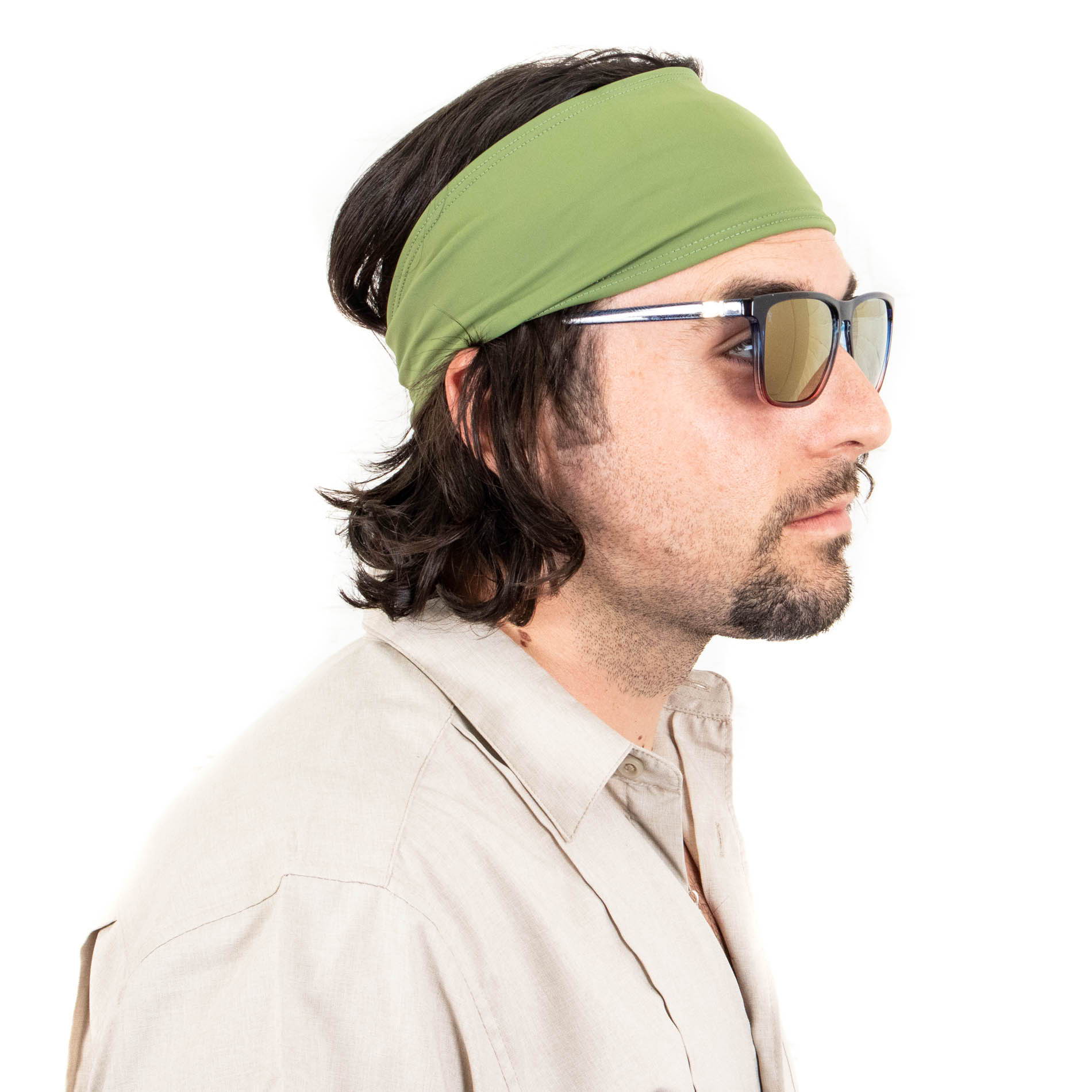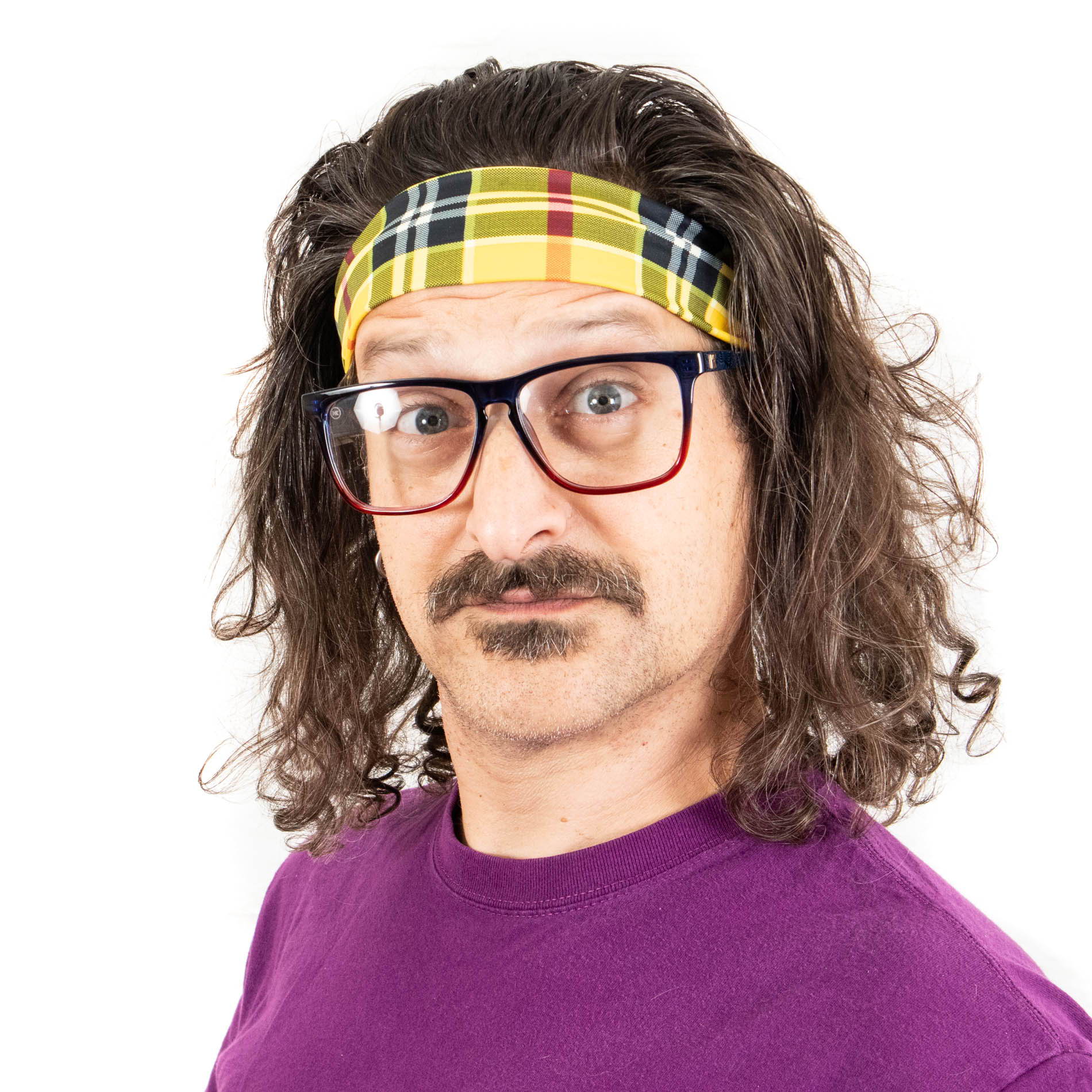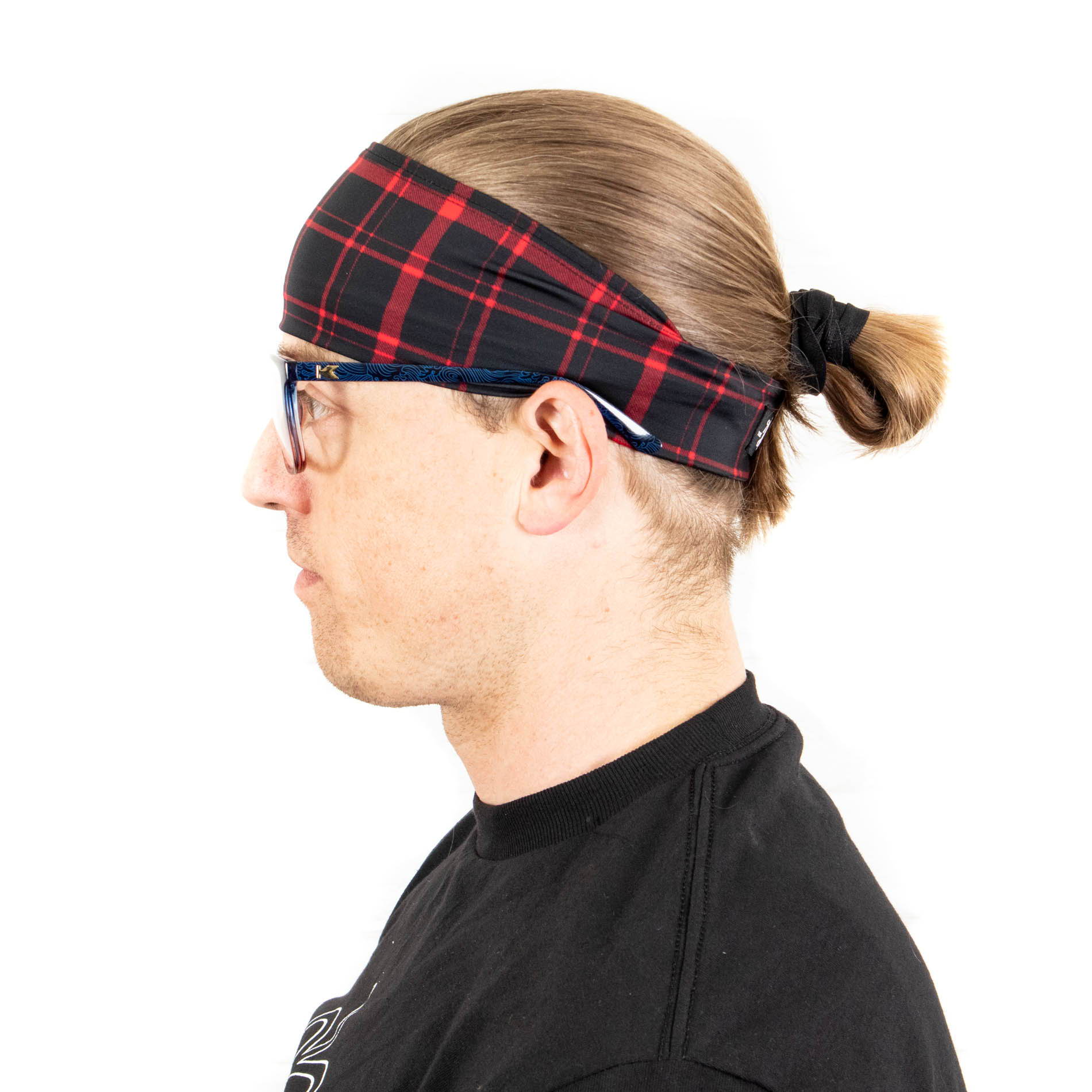 ---
Full coverage headwraps contain your mane with a performance spandex/nylon material that gently wraps the skull and locks with four-way soft stretch.
Multi-functional design offers adjustable height and wearing styles, excellent for sports, yoga, running, hiking, lifting and more.
Wicking, breathable material keeps you cool and dry.

Reinforced foldover double-stitched edges reduce slipping.

Lasting color won't fade, machine-washable and super durable.

Grow your hair out with confidence, navigate the awkward stage undetected.
---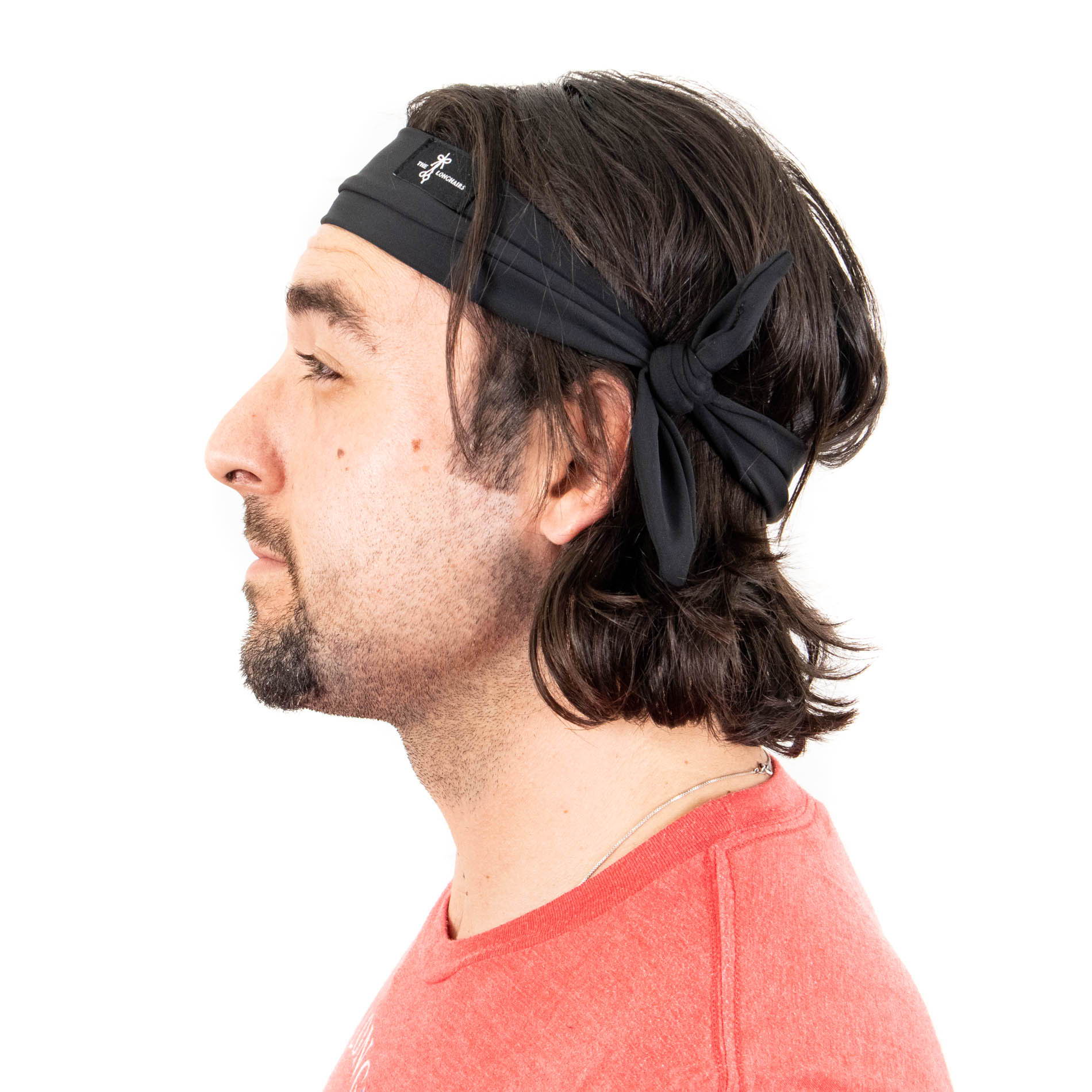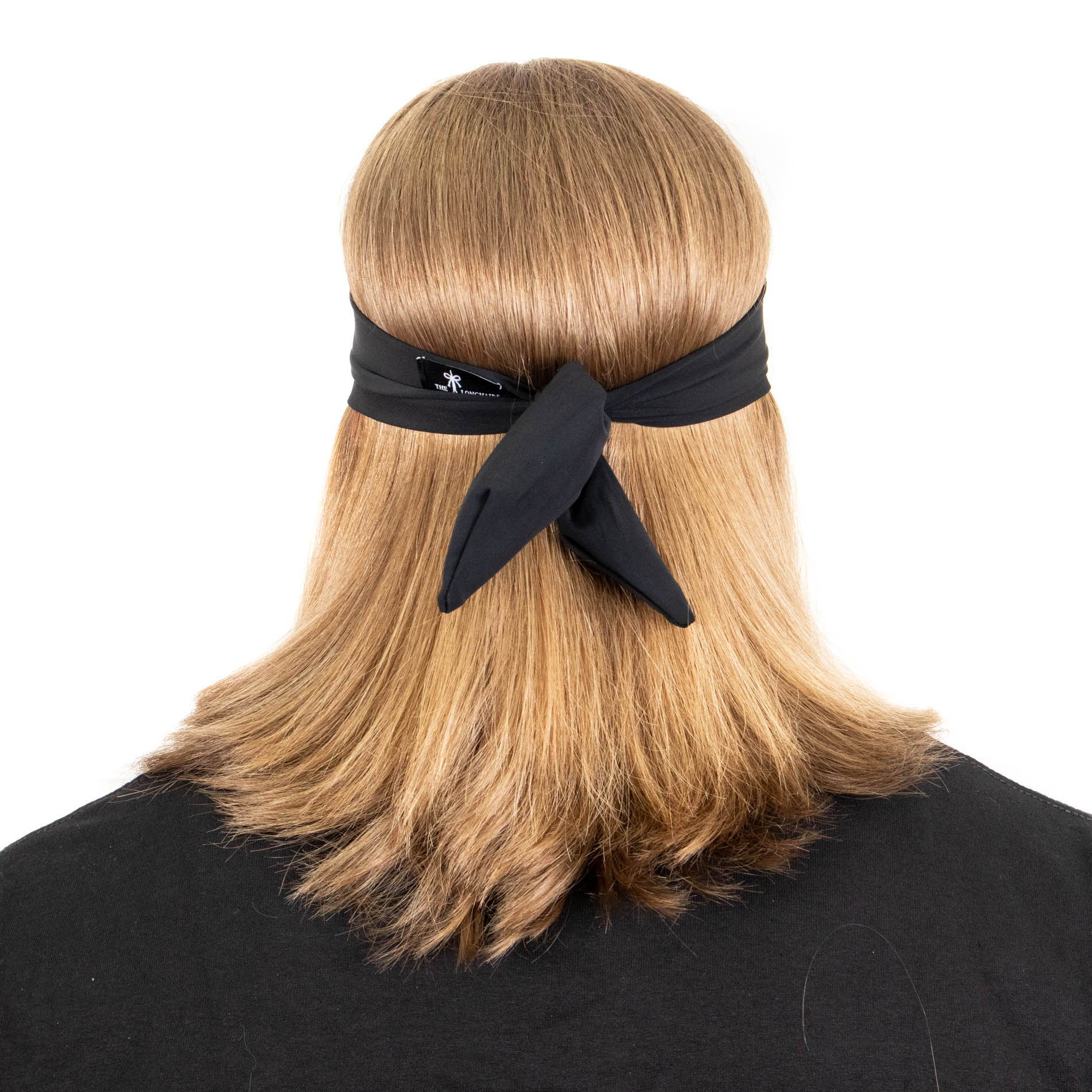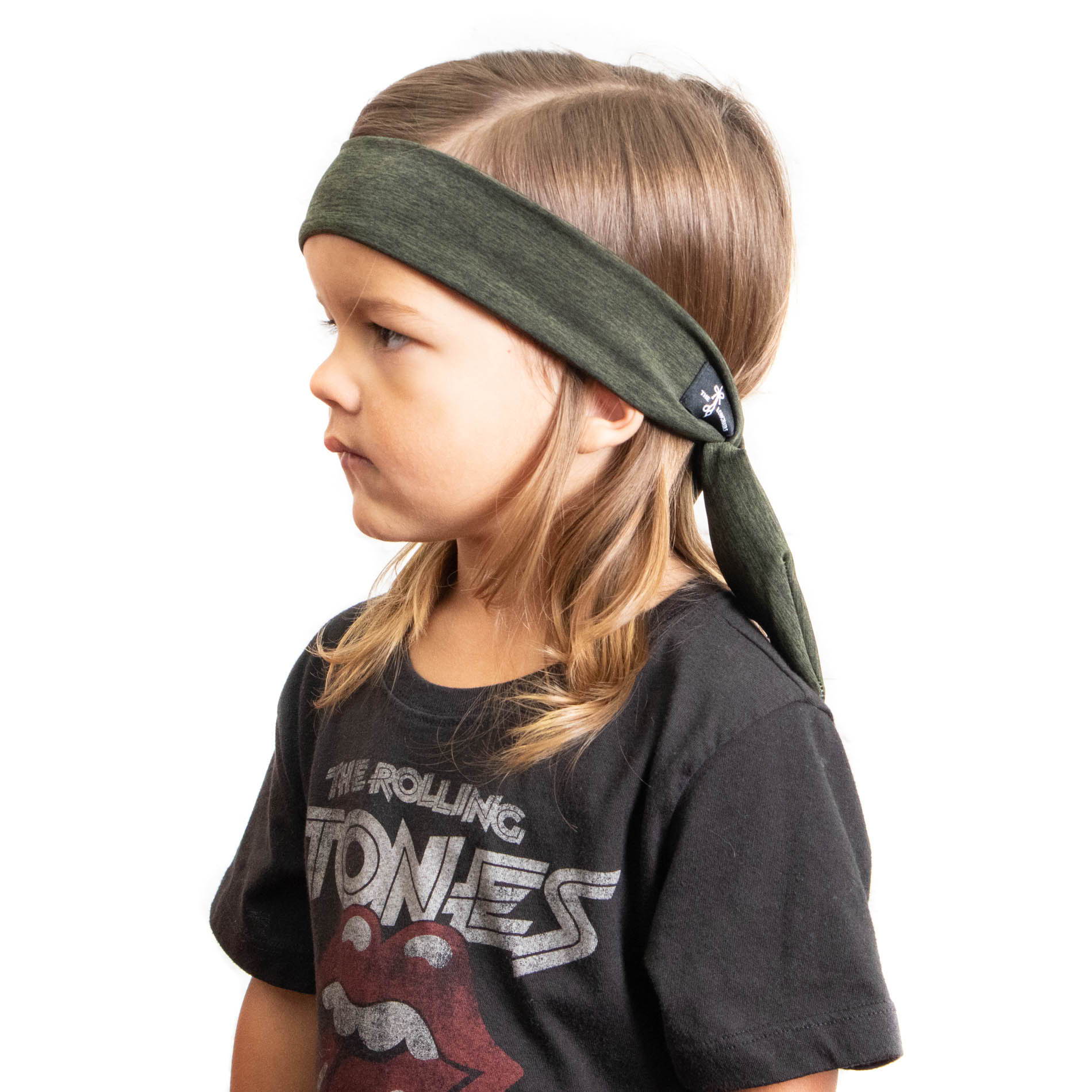 ---
Our tie back headbands are close cousins with our headwraps, made from the same spandex/nylon materials only folded over for a slimmer profile. Instead of stitched in the back they are tied, so everyone can adjust to their exact size.
Lock down annoying baby hairs.

Accommodates peanut-sized to gargantuan melons.

Includes a thick dose of hard swag.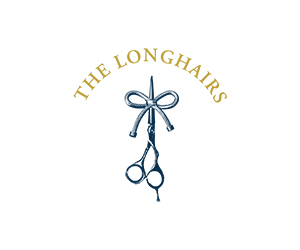 A community for guys growing their hair, with superior products for every step of the way. We publish hair tips and tactics for guys with locks, advocate for hair equality, and celebrate men's long manes with hair whips and high fives.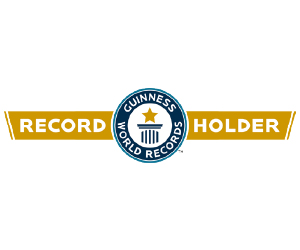 The Longhairs holds the Guinness World Records™ title for the most hair donated to charity in 24 hours, having broken the record by ½ pound at The Great Cut, our charity hair cutting event where we donated 339 pounds of hair to Children With Hair Loss.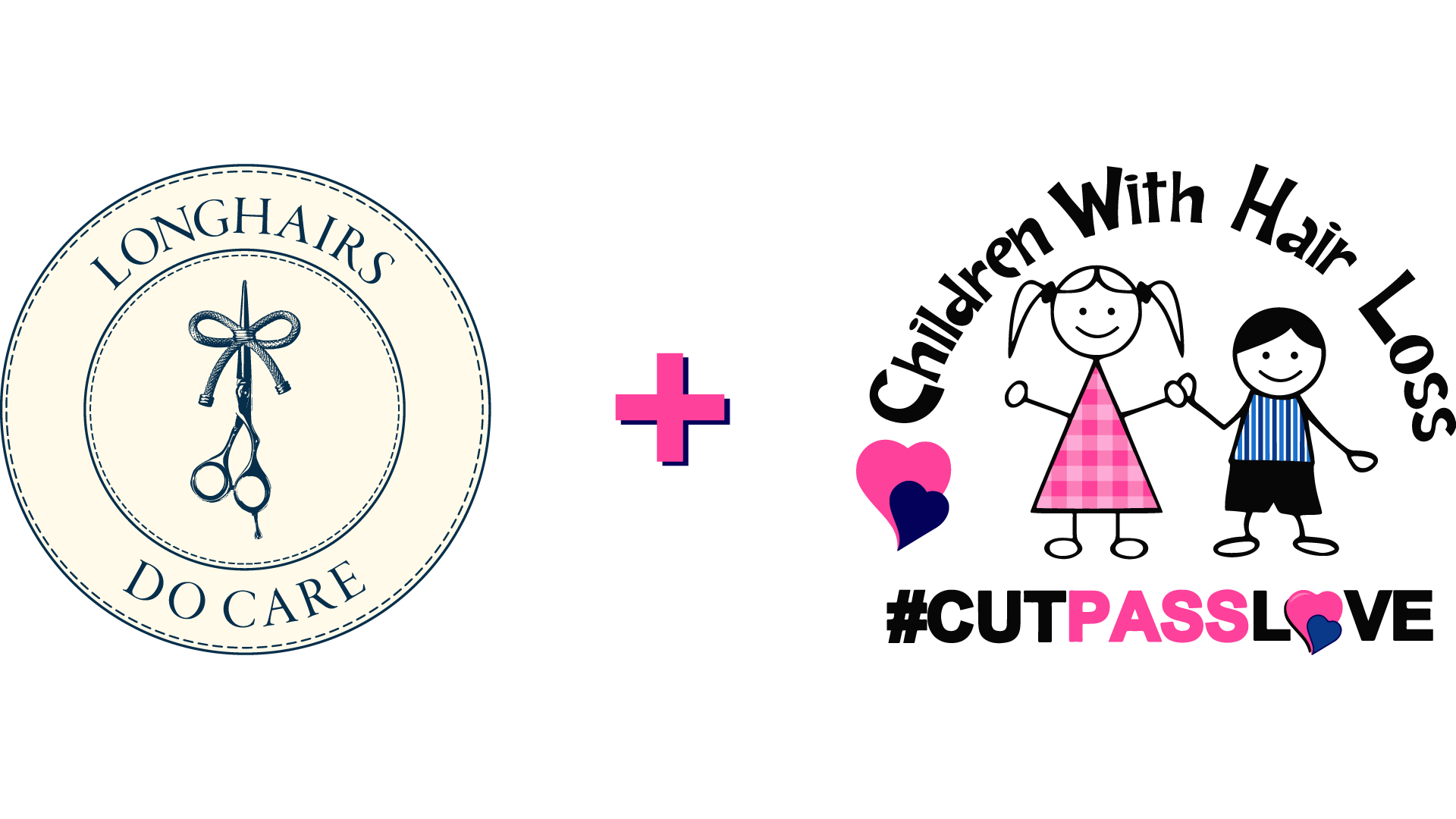 We donate $1 from every sale to Children With Hair Loss
100% Satisfaction Guarantee
If you're not 100% satisfied with any of our products we'll return or replace at no cost to you.