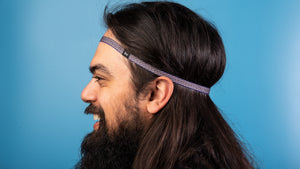 Men's Headbands for Long Hair
In the moments when a normal hair tie doesn't cut it and a headwrap isn't quite your mojo, it's time to bust out the hybrid solution. Our men's headbands for long hair combine all the comfort and convenience of our hair ties with the larger reach of a headwrap.
Ideal for athletic practice, wearing your hair back, staying cool in the sun or combining with other products, these headbands are one of our most versatile product lines.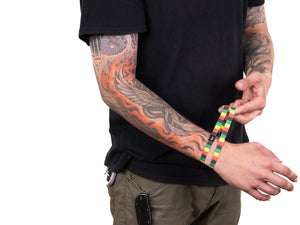 Need Some Inspiration?
Headband Hairstyles for Men
How to rock the headband like a pro, with 10+ headband hairstyles for guys with short to medium length and longer hair.
Band up!