Fresh Greens Premium Hair Serum (1oz)
Regular price
$16.00
Save Liquid error (product-template line 137): -Infinity%
---
Looks great. Feels great. Smells great.
Fresh Greens has a delightfully piney aroma, like walking through a dense, lush forest after rainfall. Scents are subtle, not overpowering.
Our high performance hair serum is formulated with pure, cold-pressed argan oil and a blend of conditioning agents that hydrate, smooth and detangle your locks for a stunningly healthy mane.
Cyclotetrasiloxane, Cyclopentasiloxane, Dimethicone, Argania Spinosa (Argan) Nut Oil, Octyl Methoxycinnamate, Phytantriol, Silk Amino Acids, Tocopheryl Acetate (Vitamin E Acetate), fragrance.
4.8
4.8 star rating
57 Reviews, 1 Q&As
Thank you for posting a review!
We value your input. Share your review so everyone else can enjoy it too.
Thank you for posting a review!
Your review was sent successfully and is now waiting for our staff to publish it.
Thank you for posting a question!
Please click on the link in the confirmation email we just sent you to submit your question.

Your question will appear on the site once someone answers it.
Hair
Smell
Feel
Hold
Bottle
Order
Work
Serum
Guys
Hair Ties
Greens
Locks
...
5 star rating

4 star rating

3 star rating

2 star rating

1 star rating
H
Harrison M.
5 star rating
These hair ties are awesome
Review by Harrison M. on 7 Feb 2019
Had them for about three weeks now, still strong as hell, haven't lost any stretch or colouring no fraying, they slide out of my hair like butter could not be happier. Well worth the money. The fresh greens scent in my oil isn't really to my liking but it still works great and will definitely buy more when I run out.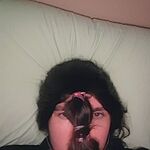 On Fresh Greens Premium Hair Serum (1oz)
Fresh Greens, Combat Pack, Sergeant Headwrap
Review by GRIFF on 10 May 2018
It's the Goldilocks of hair oils. Not too thick or greasy and the scent is mild. I use in my beard 🧔🏾 and my 🦁 mane.

I love the Combat Pack hair ties. They are perfect for securing my bangs back so they stay out my face when riding with the windows down. They also double as cool bracelets and tie downs for my dive gear. I wish you could build your own hair tie packs or by them individually. My favorite ties in the pack are the ammo and the camo. The other two I shared with a buddy.

The sergeant headwrap is the suv Swiss Army knife for securing my hair in a quickness. It's great for when I'm having to wear a helmet or when I'm swimming/diving or biking 🚴‍♀️ . I would like to have one if not ten in the South Vietnamese Tiger 🐅 stripe camouflage pattern. Check out the John Wayne movie 🎥 The Green Berets to get the color scheme exactly right.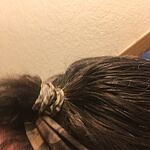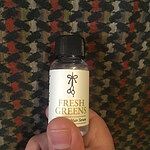 On Fresh Greens Premium Hair Serum (1oz)
SOOOO niiccceee
Review by Ian L. on 8 Apr 2018
best thing ever for fighting through the awkward stage!! SILKKKY SMOOTHHH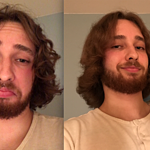 On Fresh Greens Premium Hair Serum (1oz)
So Fresh
Review by Jacob B. on 7 Apr 2018
I really like this stuff. It's good for my hair and it smells great.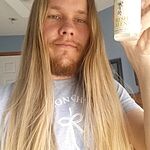 On Fresh Greens Premium Hair Serum (1oz)
This product is God-level
Review by Alec D. on 7 Apr 2018
Only product that really gets my hair the texture I want it, my hair never looks/feels better than after using this hair serum for real. My only complaint is that the bottle is so small and runs out so quickly!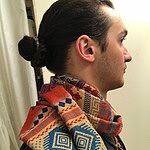 On Fresh Greens Premium Hair Serum (1oz)
Smooth Sailing
Review by Gabe T. on 16 Aug 2019
This stuff is great! Smoothed my frizz right up. I live in a humid climate and this serum really smooths my hair out and keeps the frizz under control. Smells great too. I'm going to buy some of the other scents to try those out too.
On Fresh Greens Premium Hair Serum (1oz)
Q: Are the hair serums proper and friendly to fine, thin hair or do they weight your hair down looking flat and even thinner?

A: They are surprisingly light. No extra weight will be added to your hair and no grease feel. It will make you hair look smoother and feel soft to the touch.
Was this answer helpful?
2
0