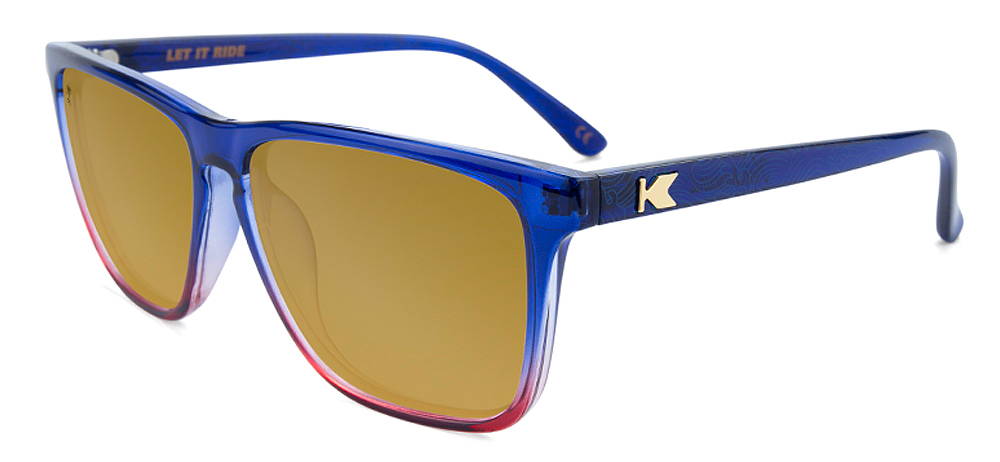 The Let It Rides
These signature shades feature a translucent navy blue frame that fades to crimson on the front. The outside of each arm has a tonal, free-flowing wave pattern with a Knockaround script logo and "Let It Ride" emblazoned on the inside.
Polarized gold lenses etched with the bound shears and gold K logo hardware finish off this masterfully executed design, profoundly creative, yet subtle enough for your everyday drivers.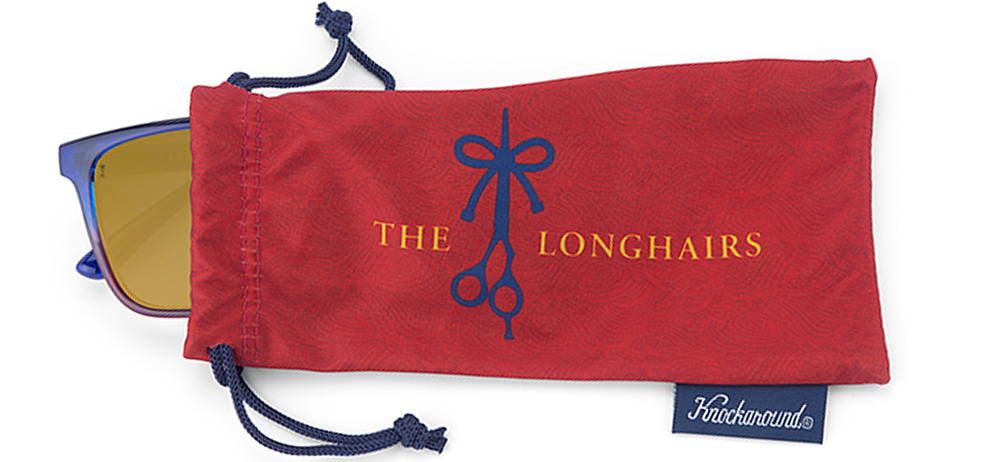 These shades are sick AF, but most importantly they won't rip your hair out.
Every pair of these beautiful sunglasses comes with a custom Knockaround x The Longhairs microfiber pouch and custom print packaging memorializing The Great Cut.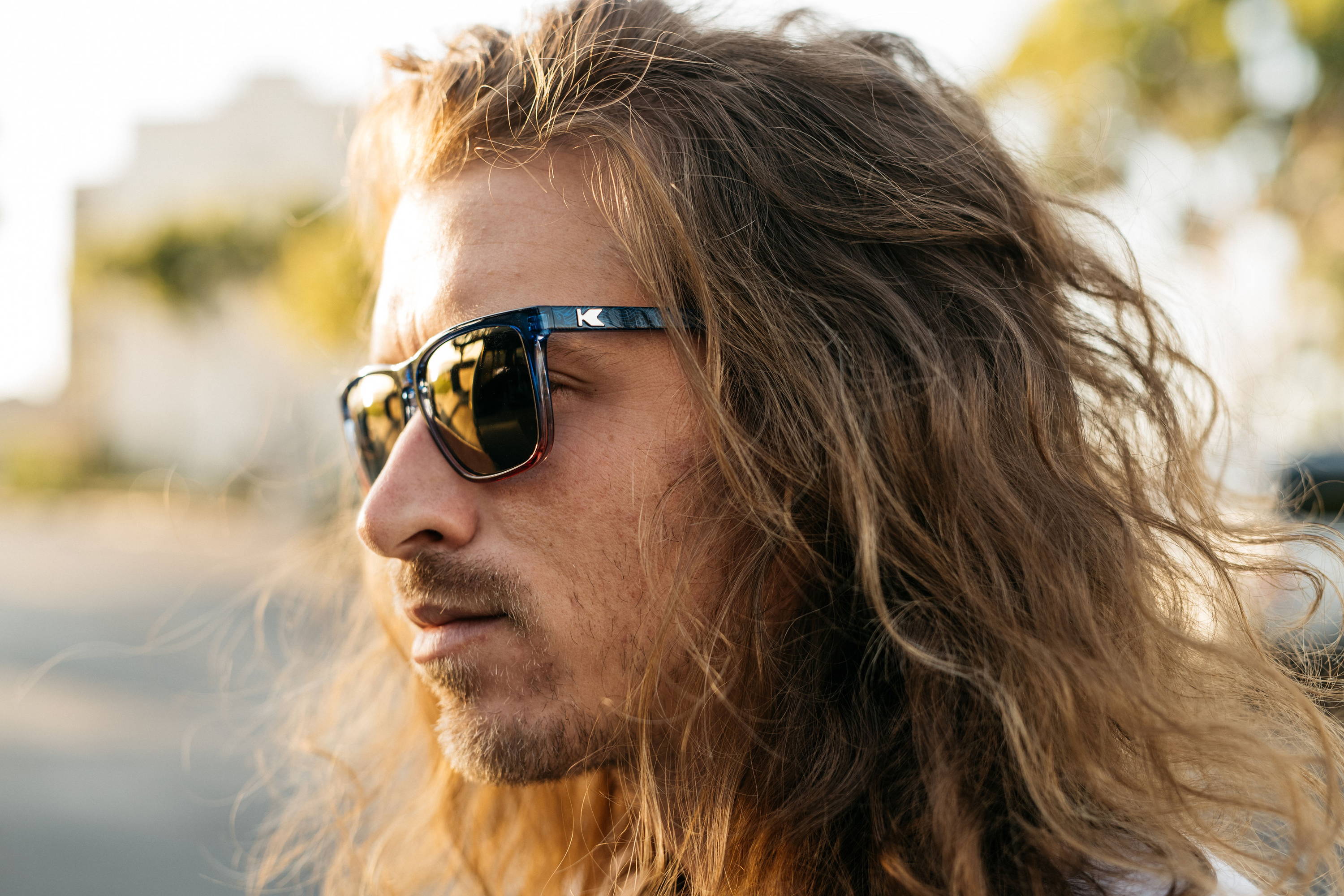 Are these some cheap giveaway sunglasses?
Absolutely not. Since 2005 Knockaround has offered "quality shades that won't break the bank," stemming from the age-old problem with shades: you can buy a super cheap pair at the gas station, or spend $200+ for a designer brand.
Either way there is a good chance you'll end up breaking, losing, scratching or otherwise mutilating your shades.
Recognizing the problem, Knockaround founder Adam "Ace" Moyer, created a company centered around sunglasses that are both practical and stylish—and you won't have to take out a line of credit if you lose or break them. They are the original, affordable, Southern California sunglasses.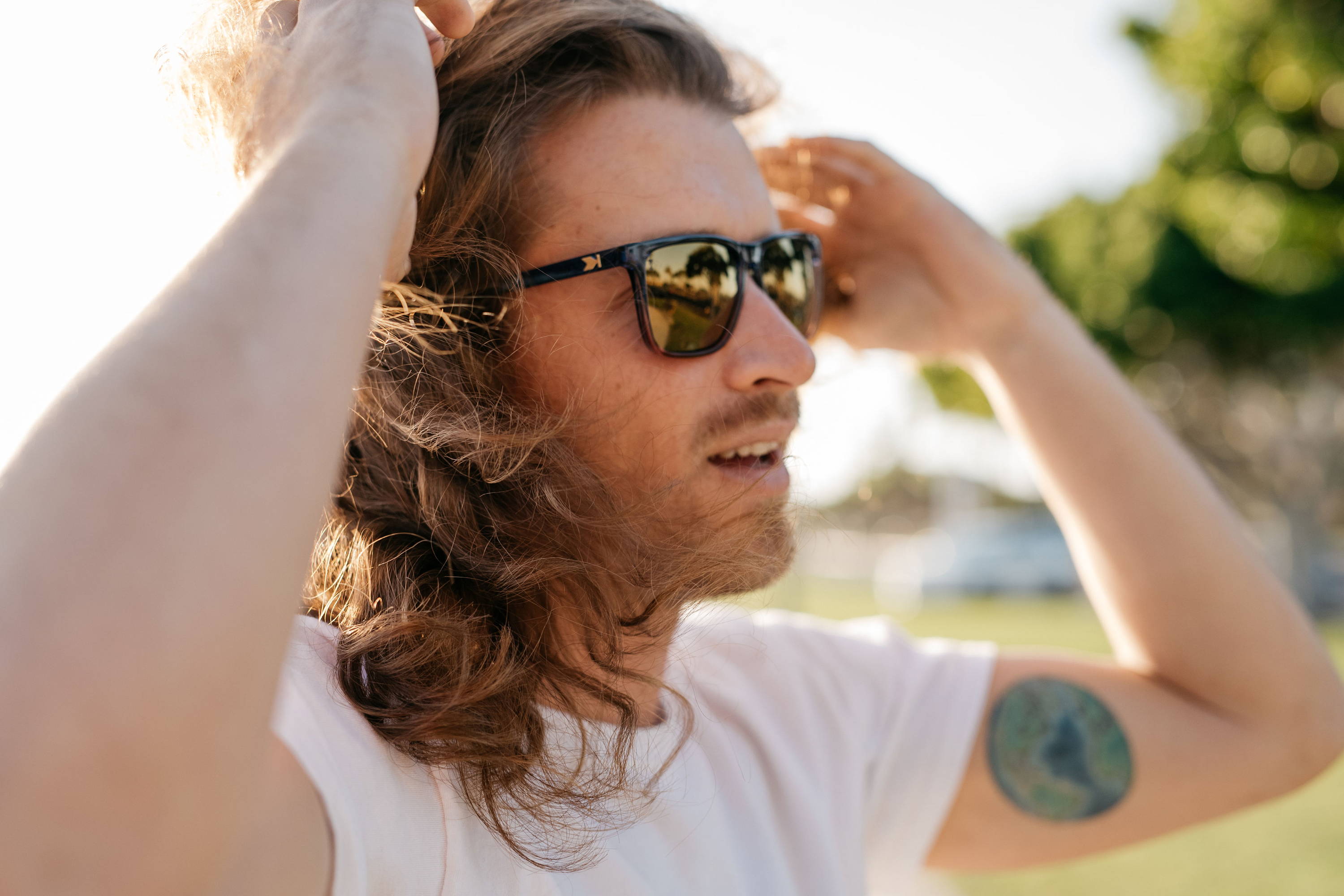 Why polarized?
A polarized lens offers the following advantages over non-polarized lenses:
Increases visual comfort. Since your eyes aren't constantly challenged by glare, it is easier to view objects in bright conditions.
Enhances clarity of vision and contrast for ground level objects and for seeing into water.
Reduces eyestrain. Frequent adjustments to glare from reflections is taxing on the eyes and can lead to eye fatigue.
Conveys colors faithfully.
Diminishes reflections and glare.
More about polarized lenses.
Most sunglasses with polarized lenses cost anywhere from $50 to $150 or more, but you can get a high quality pair of stylish "Let It Rides" for only $30, possibly the best value deal for a pair of shades in the world—and certainly for shades emblazoned with the bound shears.