The Black Snow
Regular price
$9.00
Save Liquid error (product-template line 137): -Infinity%
---
White & black digitized camouflage elastic headband suited for high stakes undercover operations in subfreezing conditions.
(1) headband
One size fits most
1 ¼ inch width x 20 inches circumference
Can be stretched to accommodate larger melons
We know our products aren't the cheapest out there, so we wanted to share our pricing philosophy with you.
Great Products. We do all we can to offer you the best products possible and we stand behind them. In most cases we've developed or formulated products ourselves through research, learning, testing and improving, and we don't sell anything we don't use ourselves regularly.

If you're ever not happy with your purchase we'll do everything we can to make sure you are a raving fan.

Great Brand. Since day one we have been about the content and the community.

When you make a purchase from The Longhairs, you're buying more than just a product: you're buying into what it means to have long hair: the idea, the lifestyle, the fresh content we publish every week...you're supporting the movement.

Great Purpose. Since day one The Longhairs has advocated for a greater purpose than just selling hair ties. In addition to advocating for hair equality and standing up for the little guys, we donate $1 for every order to Children With Hair Loss.

That means every time you purchase a product from The Longhairs you are helping provide a quality hair replacement for a child who can't grow their own hair.
We hope this helps you better understand how we price our products and feel great about purchasing from The Longhairs. We welcome any questions you may have.
As just two bros who set out to make an idea real, we've learned it's really damn hard to run a business, which makes earning you as our customer the most important thing we can do.
With Gratitude,
El Moreno & El Rubio
You're familiar with our
pricing philosophy
, and why we price our products the way we do.
However, we understand the
cost of shipping can be prohibitive
. That's why we're offering a deal to help mitigate the shipping cost to you.
For a trial period we are offering a sticker pack available for purchase. When you purchase a
Sticker 6-Pack
you
automatically qualify for free shipping
(please see limitations below).
We realize you're still paying for an additional product, but at least you're
getting more for your money
—and you won't have to pay for shipping out of pocket.
If you don't think this is a good deal, or if you don't like stickers (who doesn't like stickers?), or if you'd rather pay for shipping...that's fine. Simply don't add the sticker pack and
have it your way
.
By mitigating the cost of shipping we hope you'll
feel even better
about purchasing from The Longhairs. We welcome any questions or suggestions you may have.
With Gratitude,
The Longhairs Shipping Department
*At the moment this offer is not valid for international customers. You guys are important to us and we're still working on a better shipping solution for you. **Free shipping offer does not apply to subscription orders, reason being we're already offering a steep discount and can't afford to also pay for shipping.
4.9
4.9 star rating
14 Reviews, 1 Q&As
Thank you for posting a review!
We value your input. Share your review so everyone else can enjoy it too.
Thank you for posting a review!
Your review was sent successfully and is now waiting for our staff to publish it.
Thank you for posting a question!
Please click on the link in the confirmation email we just sent you to submit your question.

Your question will appear on the site once someone answers it.
Filter Reviews
5 star rating

4 star rating

3 star rating

2 star rating

1 star rating
Black snow
Review by Josef S. on 1 May 2019
review stating Black snow
This headband is awesome, holds my hair in place and keeps those fly away down. This is four stars however because after only one usage I already have the bacon effect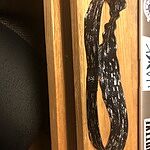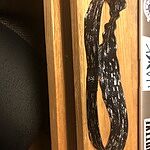 On The Black Snow
Very nice!
Review by Sara H. on 31 Mar 2020
review stating Very nice!
Very nice!
On The Black Snow
Fits Like A Crown
Review by Bryan C. on 5 Mar 2020
review stating Fits Like A Crown
The stretchy but snug design means I'm not having it fall or readjust on me. Comfy fabric, good looking, and very useful. Would definitely recommend 👌
On The Black Snow
Super Sweet
Review by David P. on 27 Feb 2020
review stating Super Sweet
Keeps the hair back in a awesome way. Highly recommend
On The Black Snow
Oh Yea
Review by Trever P. on 10 Feb 2020
review stating Oh Yea
Perfect for putting the hair back when you need to get shit done (like cleaning the house or doing a step back 3-pointer in your roommate's face)
On The Black Snow
I can dig it!
Review by Nathan H. on 6 Feb 2020
review stating I can dig it!
I got one because I was headband-curious. After trying it on, it'll take some getting used to. I kinda like it! The product performs flawlessly, but I'd appreciate some more tips on how to wear it properly.
On The Black Snow
Works and looks good!
Review by John O. on 18 Jan 2020
review stating Works and looks good!
Wouldn't stay on with it over my hair, but when I watched the video and tried it with the Niagara style under my hair, it looked great and worked awesome! Guess my head is too coned shaped for the other way!
On The Black Snow
N
Nicholas B.
5 star rating
Great head band
Review by Nicholas B. on 24 Dec 2019
review stating Great head band
Fits my noggin great.
On The Black Snow
Love it
Review by Abbey M. on 15 Oct 2019
review stating Love it
Looks great. Very cool. Good quality product. And quick delivery.
On The Black Snow
El Rubio's Grandpa
Review by John H. on 13 Jul 2019
review stating El Rubio's Grandpa
Love my 'the Black' headband. Don't have enough hair to grow it long so I use it for a band around my hat. People like the look - especially up here in our mountain community. Hey - at 79 yrs. old you've got to creative! Giving out Longhair business cards - you always can spot the guys that LOVE their hair - they smile, maybe giggle - especially if they're with their girlfriend or wife! Love it! It makes shopping even more fun! Happy trails!
On The Black Snow
Q: Is there a width difference between the single "black belt" for $9 and on "on brand" that has 2 headbands for $12
I see online you are out of citrus serum

A: Yes there is. The Black Belt is 1 1/4" thick as the smaller bands are the exact same width as the hair tie at 3/8"
Was this answer helpful?
0
0