The Radical
Regular price
$14.00
Save Liquid error (product-template line 137): -Infinity%
---
Bart...or Cru?
Whether you race BMX or have ultra-strong political views, this radically-striped black & light blue headwrap demonstrates you live on the edge.
See all our headwraps.
What makes these headwraps special?
Polyester/Lycra blend gently wraps the skull and locks with four-way soft stretch
Wicking, breathable material keeps you cool and dry, even in strenuous hairwhipping
Reinforced foldover double-stitched edges reduce slipping
Lasting color won't fade, machine-washable and super durable
Multi-functional with adjustable height and diversity of wearing styles
Cut and sewn to custom Longhairs specifications
Woven Longhairs tag official AF
(1) performance headband

One size fits most

Circumference: 20.5"

Front height: variable 4" to 5"

Rear height: variable 1.5" to 2"
We know our products aren't the cheapest out there, so we wanted to share our pricing philosophy with you.
Great Products. We do all we can to offer you the best products possible and we stand behind them. In most cases we've developed or formulated products ourselves through research, learning, testing and improving, and we don't sell anything we don't use ourselves regularly.

If you're ever not happy with your purchase we'll do everything we can to make sure you are a raving fan.

Great Brand. Since day one we have been about the content and the community.

When you make a purchase from The Longhairs, you're buying more than just a product: you're buying into what it means to have long hair: the idea, the lifestyle, the fresh content we publish every week...you're supporting the movement.

Great Purpose. Since day one The Longhairs has advocated for a greater purpose than just selling hair ties. In addition to advocating for hair equality and standing up for the little guys, we donate $1 for every order to Children With Hair Loss.

That means every time you purchase a product from The Longhairs you are helping provide a quality hair replacement for a child who can't grow their own hair.
We hope this helps you better understand how we price our products and feel great about purchasing from The Longhairs. We welcome any questions you may have.
As just two bros who set out to make an idea real, we've learned it's really damn hard to run a business, which makes earning you as our customer the most important thing we can do.
With Gratitude,
El Moreno & El Rubio
You're familiar with our
pricing philosophy
, and why we price our products the way we do.
However, we understand the
cost of shipping can be prohibitive
. That's why we're offering a deal to help mitigate the shipping cost to you.
For a trial period we are offering a sticker pack available for purchase. When you purchase a
Sticker 6-Pack
you
automatically qualify for free shipping
(please see limitations below).
We realize you're still paying for an additional product, but at least you're
getting more for your money
—and you won't have to pay for shipping out of pocket.
If you don't think this is a good deal, or if you don't like stickers (who doesn't like stickers?), or if you'd rather pay for shipping...that's fine. Simply don't add the sticker pack and
have it your way
.
By mitigating the cost of shipping we hope you'll
feel even better
about purchasing from The Longhairs. We welcome any questions or suggestions you may have.
With Gratitude,
The Longhairs Shipping Department
*At the moment this offer is not valid for international customers. You guys are important to us and we're still working on a better shipping solution for you. **Free shipping offer does not apply to subscription orders, reason being we're already offering a steep discount and can't afford to also pay for shipping.
4.9
4.9 star rating
4.9 star rating
20 Reviews
Thank you for posting a review!
We value your input. Share your review so everyone else can enjoy it too.
Thank you for posting a review!
Your review was sent successfully and is now waiting for our staff to publish it.
Thank you for posting a question!
Please click on the link in the confirmation email we just sent you to submit your question.

Your question will appear on the site once someone answers it.
Filter Reviews
Hair
Quality
Look
Fabric
Headband
5 star rating

4 star rating

3 star rating

2 star rating

1 star rating
Awesomely Awesome!
Review by Gabriel T. on 8 Oct 2019
review stating Awesomely Awesome!
This headband is GREAT! and it even fits my giant dome.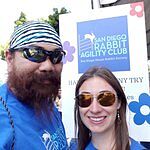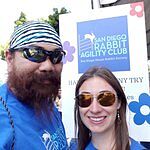 On The Radical
The cure for the awkward stage!
Review by Zach M. on 2 May 2020
review stating The cure for the awkward stage!
These headbands are simply epic. The fabric is soft and stretchy, not too tight, but also not loose at all; they keep it all in place. I'll certainly be ordering again soon, probably hair ties too... almost long enough. But these things have helped me keep my sanity, and build my confidence, during the awkward stage. Thanks guys!
On The Radical
Amazing awesome
Review by Mark F. on 1 May 2020
review stating Amazing awesome
These wraps really work great for the hair and as masks soft and easy to breathe through
On The Radical
Review Title
Review by William G. on 4 Apr 2020
review stating Review Title
Keeps the sweat out of my eyes and makes me move faster.
On The Radical
Great for sports!
Review by Kayo b. on 20 Mar 2020
review stating Great for sports!
The fabric is really breathable so it not only keeps my hair back during exercise but also keeps my forehead from overheating like some other fabrics would!
On The Radical
Exactly what I was looking for
Review by Joey B. on 20 Mar 2020
review stating Exactly what I was looking for
I've been growing my hair out for a number of months now. My hair is so thick and curly that sprigs pop in front of my face at times and push hats off of my head (I have to wear a hat at work), so I was looking for something to help with both of those things and this does just that. It also looks super dope and I wear it all of the time. Now that I know I'm beyond happy with this, I'll be placing an order for a few more! Happy hair growing, gentlemen!
On The Radical
Love all 4 headwraps. Fun
Review by Ryan O. on 9 Mar 2020
review stating Love all 4 headwraps. Fun
Love all 4 headwraps. Fun designs and functionally exactly what I need to keep my growing hair out of my face throughout the day, especially on days I don't put in any effort to style/control it. Also been a game changer at the gym.
On The Radical
Super stoked!
Review by Shane O. on 7 Oct 2019
review stating Super stoked!
Super stoked!
On The Radical
Love it
Review by Julian M. on 19 Sep 2019
review stating Love it
Most comfortable band I've ever put on my head. Pretty sleek too!
On The Radical
Radical is right
Review by Josef S. on 16 Sep 2019
review stating Radical is right
This headwrap is already becoming one of my favorites. It is sleek and makes me feel like I wick right past that sweat
On The Radical