Open Air Premium Hair Serum (1oz)
Regular price
$16.00
Save Liquid error (product-template line 137): -Infinity%
---
Looks great. Feels great. Smells great.
Open Air has a notably absent fragrance, like breathing unscented air, the finest aroma you've ever not smelled.
Our high performance hair serum is formulated with pure, cold-pressed argan oil and a blend of conditioning agents that hydrate, smooth and detangle your locks for a stunningly healthy mane.
Cyclotetrasiloxane, Cyclopentasiloxane, Dimethicone, Argania Spinosa (Argan) Nut Oil, Octyl Methoxycinnamate, Phytantriol, Silk Amino Acids, Tocopheryl Acetate (Vitamin E Acetate).
4.9
4.9 star rating
57 Reviews, 2 Q&As
Thank you for posting a review!
We value your input. Share your review so everyone else can enjoy it too.
Thank you for posting a review!
Your review was sent successfully and is now waiting for our staff to publish it.
Thank you for posting a question!
Please click on the link in the confirmation email we just sent you to submit your question.

Your question will appear on the site once someone answers it.
Size
Hair
Quality
Guys
Look
Feel
Smell
Work
Serum
Hair Ties
Bands
Mane
...
5 star rating

4 star rating

3 star rating

2 star rating

1 star rating
Open air hair serum
Review by Zachary T. on 7 Apr 2018
This hair serum is the bees knees. Before using this product my hair looked like a beehive that had been attacked by a bear. Now after using this magic serum my locks are luscious and bodacious. No longer do I have stray frizzy hair! All is contained and controlled. Thanks long hairs!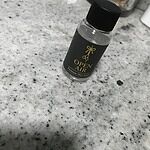 On Open Air Premium Hair Serum (1oz)
What else could you want
Review by Cody B. on 7 Apr 2018
I have very frizzy puffy hair and it looks a mess once it dries normally but if i put this stuff in my hair while its still slightly damp and then let it dry its a completely different story. Plus im someone that generally has pretty greasy hair so i was a little afraid i wasnt going to be able to use this because it might make it worse but it did no such thing and ontop of all this i have a scent ive been rocking for a while now and i really didnt want to mess it up so thats why i got the open air and when they say its the finest scent youve never smelled they really hit it home. I love it and the hair ties really what else could you want out of these products when they have it all.
On Open Air Premium Hair Serum (1oz)
Open Air Hair Serum
Review by Andy L. on 17 Jul 2019
I've been growing my hair out for over four years and haven't used any products on it before besides a good ole comb and hair ties. I decided it was time to try something out and boy does this stuff make a difference. Hair is smoother and the frizz is managed to give a much cleaner look and feel. I anticipate this will be a daily use product of mine as long as my I keep my hair long.
On Open Air Premium Hair Serum (1oz)
C
Christopher B.
5 star rating
Love the ties and the hair serum
Review by Christopher B. on 7 Jun 2019
The hair serum I ordered has my hair feeling silky, and my wife and daughter have both said they think the hair ties look great. My favorite part of the hair ties? They're durable and they don't pull my hair. Overall, the products are high quality and look good.
On Open Air Premium Hair Serum (1oz)
Q: How do you use this stuff?

A: For premium flow, finger-comb serum into damp hair, focusing on the tips and working into the lengths as desired. Works wonders on straight, wavy and curly hair.
Was this answer helpful?
1
0
Q: I work at a shop changing oil on cars. Sometimes 30 to 40 a day. Im sure you can imagine the havoc that wreaks on me. My question is would it even be beneficial to use a serum when I bath in liquid dinosaur. I know it would be healthier but I don't think the result is the same. By the way I've been kickin it long since 8th grade, I'm 26 now.

A: Awesome man great to hear! If you are finding that your hair is dry and seems brittle then yes the hair serum will help teumendisouly.
Was this answer helpful?
1
0