The Ninja Gaiden
Regular price
$16.00
Save Liquid error (product-template line 137): -Infinity%
---
Black Longhairs Headwrap
Strike hard and fade away into the night with this ninja black headwrap.
Spandex/nylon blend gently wraps the skull and locks with four-way soft stretch
Wicking, breathable material keeps you cool and dry, even in strenuous hairwhipping
Reinforced foldover double-stitched edges reduce slipping
Lasting color won't fade, machine-washable and super durable
Multi-functional with adjustable height and diversity of wearing styles
Cut and sewn in Southern California to custom Longhairs specifications
Woven Longhairs tag official AF
(1) performance headband

One size fits most

Circumference: 20.5"

Front height: variable 4" to 5"

Rear height: variable 1.5" to 2"

Made in USA
Thank you for posting a review!
We value your input. Share your review so everyone else can enjoy it too.
Thank you for posting a review!
Your review was sent successfully and is now waiting for our staff to publish it.
Thank you for posting a question!
Please click on the link in the confirmation email we just sent you to submit your question.

Your question will appear on the site once someone answers it.
Size
Hair
Quality
Ties
Material
Look
Feel
Colors
Fit
Shipping
Head
Guys
...
Headband
Hair Ties
Headwraps
Stage
Wrap
Bands
5 star rating

4 star rating

3 star rating

2 star rating

1 star rating
The Comeback Kid
Review by Jay G. on 8 Aug 2018
Ties were a bit tight at first, but after a little stretch they're bringing law and order to my mane, taming those luscious locks and keeping me styling all day. No hair pulling and breaking, no slipping. I'm sold! Good work boys.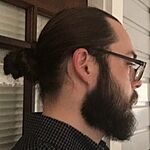 On The Ninja Gaiden
New Headband
Review by Nic S. on 16 Apr 2018
Yo Longhairs these headbands are sick! I'm going through the awkward stage now and these are a perfect way to hold the hair back. Love working out in it and they look dope! Definitely going to buy more!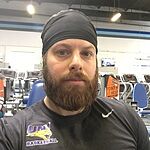 On The Ninja Gaiden
The Ninja Gaiden headwrap
Review by Drew M. on 15 Apr 2018
Awesome product. If you wear your hair in a low tail it will be a little funny at first if it ticks under the tail. I use it for my work, the company has big ass fans and in the summer they are on full blast and those little shit hairs get lose then slap me all day in the face. Not anymore, now I can keep locked away in the dark till they are righteous long and matured thanks to the Ninja Gaiden headwrap.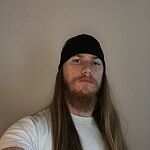 On The Ninja Gaiden
N
Nicholas S.
5 star rating
Great product fast shipping
Review by Nicholas S. on 11 Apr 2018
I've been wearing my headband non-stop it seems it's comfy and helps with keeping my hair out of my face while I can't pull it back quite yet. Deffinatly gonna purchase more from you guys in the furture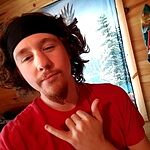 On The Ninja Gaiden
Perfect, especially for the "awkward phase"
Review by Jarred C. on 18 Nov 2019
I'm not sure how these guys do it, but their hair products are all exceptional. The head bands are no different. They are the only thing I've ever put on my head that doesnt ride up or twist itself. I have even worn this under a hat for 10 hours at work (currently in the awkward phase) and it stayed in place where a hat could not. Even with my hat being adjusted throughout the night, I never had to adjust the band. The all black is classic and blends in so no one really notices. They just think it's part of the hat. All in all, if you are on the fence about any of the products sold buy these guys, jump to the "add to shopping cart" side. The shampoo, conditioner, serum, hair ties, and head bands are all great and I have made several purchases. Thanks Longhairs, you guys are amazing!
On The Ninja Gaiden
Quality products
Review by John B. on 6 Nov 2019
Well made products. Fast shipping even to east coast!
On The Ninja Gaiden
Perfect
Review by Kent L. on 29 Oct 2019
I love this hair band, perfect size, color, and material. I bought two. Doesn't squeeze my melon like others I've tried.
On The Ninja Gaiden
Ninja Gaiden
Review by Jaron T. on 16 Oct 2019
A nice sleek profile, solid construction and durable. No fading after many washes.
On The Ninja Gaiden
A
Alexander B.
5 star rating
Ninja Gaiden
Review by Alexander B. on 7 Oct 2019
Super solid headband. Retains shape after a long day, breathable, doesn't mat or tangle hair.
On The Ninja Gaiden
It's great + invention / product idea
Review by Wes R. on 17 Sep 2019
My hair has been growing now for 15 months and is a little past my shoulders. I've enjoyed your products and like your company. I like to use your head wraps of which I currently own four and plan to buy some more to keep my hair out of my face on windy days and when working out. My problem is that the back of the head wrap under my hair consistently rides up until eventually the whole wrap wants to pop off my head at the back. If I don't use anything to make my hair slick, the wrap usually lasts pretty good for 4 to 6 hours but eventually rides up and wants to pop off. If I put a little argan oil in my hair the wrap will only last about an hour.

To solve this problem, I invented a "hold the back of the head wrap down" device. To build this device, I use a 1/8-Inch (3mm) Heavy Stretch Round String Elastic Cord attached to the head wrap with a looped hair tie around the label at the back of the head wrap and the head. The cord extends down my back and loops under my arms and around my chest. Just enough downward force on the back of the wrap keeps the head wrap back from always riding up. The elastic cord and hair tie provide stretch so that movement is not restricted and nothing comes out of place. This way, I can wear a head wrap all day and through exercises and windy days.

My device could be improved by having a quick release at the back/label of the head wrap for the cord to make it easier to temporarily remove and reposition the wrap. I think you could engineer a better device than I've done and I would buy one. It also works for head bands. I wear my head bands with the back under my hair as well and they also ride up in the back without the keep downer attached.

Hope you find this helpful.

Thanks for your products. I will continue to be a customer.
On The Ninja Gaiden
Q: When will these be back in stock?

A: Should be back in stock this week. Please make sure to sign up for the notification and you will know as soon as they are available.
Was this answer helpful?
0
0
Q: How large are the head wraps?

A: Circumference: 20.5"
Front height: variable 4" to 5"
Rear height: variable 1.5" to 2"
Was this answer helpful?
1
0
Q: When will you get these back in stock?

Was this answer helpful?
0
0
Q: Do you guys ship worldwide?

A: Yes we do through either DHL or USPS.
Was this answer helpful?
0
0
Q: Is there an ETA for availability?

A: Shooting for the end of May 2018.
Was this answer helpful?
0
0