The Dave & Connie
Regular price
$16.00
Save Liquid error (product-template line 137): -Infinity%
---
Experts Only
The actual print from the matching one-piece ski suits Dave and Connie were rocking on the slopes circa 1985.
Spandex/nylon blend gently wraps the skull and locks with four-way soft stretch
Wicking, breathable material keeps you cool and dry, even in strenuous hairwhipping
Reinforced foldover double-stitched edges reduce slipping
Lasting color won't fade, machine-washable and super durable
Multi-functional with adjustable height and diversity of wearing styles
Cut and sewn in Southern California to custom Longhairs specifications
Woven Longhairs tag official AF
(1) performance headband

One size fits most

Circumference: 20.5"

Front height: variable 4" to 5"

Rear height: variable 1.5" to 2"

Made in USA
We know our products aren't the cheapest out there, so we wanted to share our pricing philosophy with you.
Great Products. We do all we can to offer you the best products possible and we stand behind them. In most cases we've developed or formulated products ourselves through research, learning, testing and improving, and we don't sell anything we don't use ourselves regularly.

If you're ever not happy with your purchase we'll do everything we can to make sure you are a raving fan.

Great Brand. Since day one we have been about the content and the community.

When you make a purchase from The Longhairs, you're buying more than just a product: you're buying into what it means to have long hair: the idea, the lifestyle, the fresh content we publish every week...you're supporting the movement.

Great Purpose. Since day one The Longhairs has advocated for a greater purpose than just selling hair ties. In addition to advocating for hair equality and standing up for the little guys, we donate $1 for every order to Children With Hair Loss.

That means every time you purchase a product from The Longhairs you are helping provide a quality hair replacement for a child who can't grow their own hair.
We hope this helps you better understand how we price our products and feel great about purchasing from The Longhairs. We welcome any questions you may have.
As just two bros who set out to make an idea real, we've learned it's really damn hard to run a business, which makes earning you as our customer the most important thing we can do.
With Gratitude,
El Moreno & El Rubio
You're familiar with our
pricing philosophy
, and why we price our products the way we do.
However, we understand the
cost of shipping can be prohibitive
. That's why we're offering a deal to help mitigate the shipping cost to you.
For a trial period we are offering a sticker pack available for purchase. When you purchase a
Sticker 6-Pack
you
automatically qualify for free shipping
(please see limitations below).
We realize you're still paying for an additional product, but at least you're
getting more for your money
—and you won't have to pay for shipping out of pocket.
If you don't think this is a good deal, or if you don't like stickers (who doesn't like stickers?), or if you'd rather pay for shipping...that's fine. Simply don't add the sticker pack and
have it your way
.
By mitigating the cost of shipping we hope you'll
feel even better
about purchasing from The Longhairs. We welcome any questions or suggestions you may have.
With Gratitude,
The Longhairs Shipping Department
*At the moment this offer is not valid for international customers. You guys are important to us and we're still working on a better shipping solution for you. **Free shipping offer does not apply to subscription orders, reason being we're already offering a steep discount and can't afford to also pay for shipping.
4.9
4.9 star rating
16 Reviews
Thank you for posting a review!
We value your input. Share your review so everyone else can enjoy it too.
Thank you for posting a review!
Your review was sent successfully and is now waiting for our staff to publish it.
Thank you for posting a question!
Please click on the link in the confirmation email we just sent you to submit your question.

Your question will appear on the site once someone answers it.
Filter Reviews
Hair
Headband
Hair Ties
Headwraps
Hair
Headband
Hair Ties
...
5 star rating

4 star rating

3 star rating

2 star rating

1 star rating
Awesome!
Review by Ethan H. on 8 Feb 2020
review stating Awesome!
We've got 3 boys in our house (13, 10, 8) - all growing their hair! From a parent's perspective, we are so grateful to have found the Longhairs...for products but also for the content that encourages our boys and teaches them hair care and hair control (thank you headbands...YES!)
Our youngest has worn this headband nearly daily since the day it arrived in our mailbox. He loves it and it totally suits his style and personality.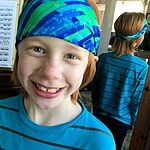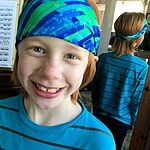 On The Dave & Connie
Awesome!
Review by Vera W. on 20 Apr 2018
review stating Awesome!
I already sent a picture! My son LOVED his wrap and those elastics are FANTASTIC! They don't pull his hair at all, now no more tears!! Amazing! Thank you!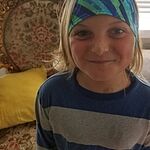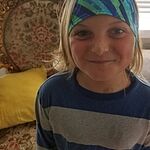 On The Dave & Connie
The best headbands for guys
Review by Michael L. on 2 Dec 2019
review stating The best headbands for guys
Just started growing out my hair and it can be a hassle when running or working out. These headbands work great and also look amazing. Only downside is I get more complements about the headband than I do my hair.
On The Dave & Connie
Good for a first timer
Review by Andrew H. on 30 Nov 2019
review stating Good for a first timer
First time my hair has been long enough tie and these were a great purchase. The supplemental content is also helpful on the website. I recommend it to others.
On The Dave & Connie
Looks great, nice and snug
Review by Alex H. on 12 Oct 2019
review stating Looks great, nice and snug
Looks great, nice and snug
On The Dave & Connie
M
Mytchell B.
5 star rating
Awesome Headbands
Review by Mytchell B. on 31 Jul 2019
review stating Awesome Headbands
The Dave & Connie headband is an awesome contrast of colors that make you look and feel like a bad ass. I highly recommend all of the headbands from the Longhairs.
On The Dave & Connie
Head banging headbands
Review by Bobby N. on 5 Jun 2019
review stating Head banging headbands
This is the second time I've ordered headbands for these guys and they are killer as always. You're more likely to misplace these products than you are to have them break.
On The Dave & Connie
Great product
Review by Ian S. on 10 Jan 2019
review stating Great product
I love my new hair ties!
On The Dave & Connie
Great looking headwraps!
Review by Joshua B. on 3 Dec 2018
review stating Great looking headwraps!
Gnarly designs for longhaired bros!
On The Dave & Connie
Headwrap
Review by Adam A. on 6 Nov 2018
review stating Headwrap
Nice fit & quality material
On The Dave & Connie