Wood Shop Premium Hair Serum (2oz)
Regular price
$25.00
Save Liquid error (product-template line 137): -Infinity%
---
Looks great. Feels great. Smells great.
Wood Shop has a decisively earthy, wooden aroma, like felling a tree, constructing a birdhouse, then bathing in sawdust. Scents are subtle, not overpowering.
Our high performance hair serum is formulated with pure, cold-pressed argan oil and a blend of conditioning agents that hydrate, smooth and detangle your locks for a stunningly healthy mane.
Cyclotetrasiloxane, Cyclopentasiloxane, Dimethicone, Argania Spinosa (Argan) Nut Oil, Octyl Methoxycinnamate, Phytantriol, Silk Amino Acids, Tocopheryl Acetate (Vitamin E Acetate), fragrance.
4.9
4.9 star rating
48 Reviews
Thank you for posting a review!
We value your input. Share your review so everyone else can enjoy it too.
Thank you for posting a review!
Your review was sent successfully and is now waiting for our staff to publish it.
Thank you for posting a question!
Please click on the link in the confirmation email we just sent you to submit your question.

Your question will appear on the site once someone answers it.
Hair
Quality
Look
Colors
Feel
Smell
Order
Work
Serum
Version
Hair Ties
Headwraps
...
Bands
Headband
Longhairs
Care
5 star rating

4 star rating

3 star rating

2 star rating

1 star rating
Bad Ass
Review by Larry i. on 12 Oct 2019
Only thing to say is this is the most badass thing you can do for your hair.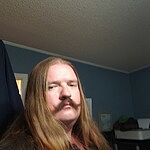 On Wood Shop Premium Hair Serum (2oz)
Love the Wood Shop Hair Serum!
Review by Claude L. on 8 Oct 2019
Although I have yet to really make it past the awkward stage, I aspire to "Let It Ride"! I ordered the Wood Shop Hair Serum the last time I almost achieved critical hair mass ... I like that it's light and makes my hair feel soft and smooth. Also love and look forward to the fresh sawdust scent every morning.

I've continued to use it even in my hair's current shorter state. I much prefer the Wood Shop Hair Serum to styling cream or other products that seem to build up in my hair.

I will be proudly sporting my new Let It Ride shades at upcoming gigs!

Dick LeMasters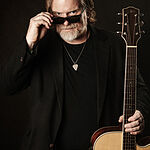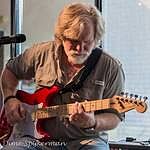 On Wood Shop Premium Hair Serum (2oz)
share
' Share Review by Claude L. on 8 Oct 2019
facebook
facebook Share Review by Claude L. on 8 Oct 2019
twitter
twitter Share Review by Claude L. on 8 Oct 2019
LinkedIn
linkedin Share Review by Claude L. on 8 Oct 2019
Comments (1)
Comments by Store Owner on Review by Claude L. on 8 Oct 2019
Was this review helpful?
0
0

Awesome Dick great to hear!
High quality hair care
Review by William C. on 13 Nov 2019
I've used this product now for just over a week-highly effective hair care-I have fine curly hair which can get dry and frizzy-Longhairs 'hair serum' is very effective at controlling this and keep my hair soft.
On Wood Shop Premium Hair Serum (2oz)
K
Kreshnik M.
5 star rating
Super Dopeee
Review by Kreshnik M. on 8 Nov 2019
Really can't think of a bad thing to say about this product - smells awesome, combs through my hair smoothly, and contributed to soft and healthy hair after only a few says of use so far. Between this serum and Epic Cleanse and Ideal Conditions, I've found a good combo that I'll be sticking with for a while.
On Wood Shop Premium Hair Serum (2oz)
Amazing smell and results
Review by Jacob C. on 18 Oct 2019
After 3 days I can still smell it in my hair. Used after washing my hair when it was damp to tame fly aways and just add back some overall hydration and it did just the trick. Amazing stuff
On Wood Shop Premium Hair Serum (2oz)
Never knew what serum was, it's amazing.
Review by Scott A. on 10 Sep 2019
So, as a first time grower, I'd never heard of serum. Watched the video, figured that I'd try it. Yeah, it's actually really good.
I got both this and the Sunset Citrus one - and they both have an incredible smell. They're subtle, which is good - this one legit smells like pine going through a jointer, just that clean, slightly green, wood smell. It's really nice. The Citrus is even more subtle again, but it's a light, simple smell. A bit like zesting a lemon - that citrus smell is there, but it's not strong - which is great. I didn't want to smell like I'd smeared an orange on my head.
Both are great after towel drying your hair, before letting it dry fully. They seem to make my hair really smooth and sit down a bit, but after drying, it seems to come out. Thing I really love is that it doesn't leave a greasy film at all - it just smoothes it down, then disappears, leaving it smelling good and really soft. I'm a convert.
On Wood Shop Premium Hair Serum (2oz)
AWESOME PRODUCT
Review by Scott C. on 10 Sep 2019
The Premium Hair Serum did exactly what I wanted... no more wild hairs. Every product I've bought & used is incredible. Shampoo & Conditioner next! Your videos educating me about my relatively new long hair were just what I needed. Got weary of the women I asked questions to laughing. Found out via your videos most of them don't know how to care for their own hair LOL!
On Wood Shop Premium Hair Serum (2oz)
A
Alexander T.
5 star rating
This serum is holy water
Review by Alexander T. on 30 Aug 2019
This serum is holy water for your hair. I can't believe how much more moisture my hair retains after using this stuff.
On Wood Shop Premium Hair Serum (2oz)